Hi folks!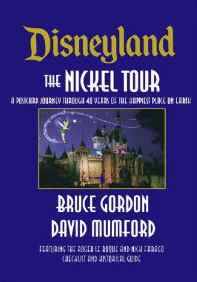 I suspect most of you reading this blog already have a copy of the Nickel Tour, but I saw this signed first edition Nickel Tour
on eBay this morning and thought I would point it out.  Recently, there haven't been that many of these on eBay, so if you are looking for one, this might represent a good opportunity.  (There are quite a few on Amazon right now, with the asking prices all well above $200).
Anyway…that's all I had for the moment.  I do plan on coming back today and posting on some cool cards I picked up recently from the Tokyo Disneyland Resort!
Until next time…
P.S.  Note…the first edition has a red cover, unlike the one shown here.