If you have been collecting Disneyland postcards for more than, I don't know, 20 minutes, you will notice that there are many cards associated with the hotel and motel industry that grew up around the park. Today's post is one of those cards…and it is just a gem!
The motel featured here, the Fantasy Inn, was located at 1734 Harbor Blvd., the present day location of the Castle Inn and Suites and right across the street from my go-to motel at the park, the Candy Cane Inn.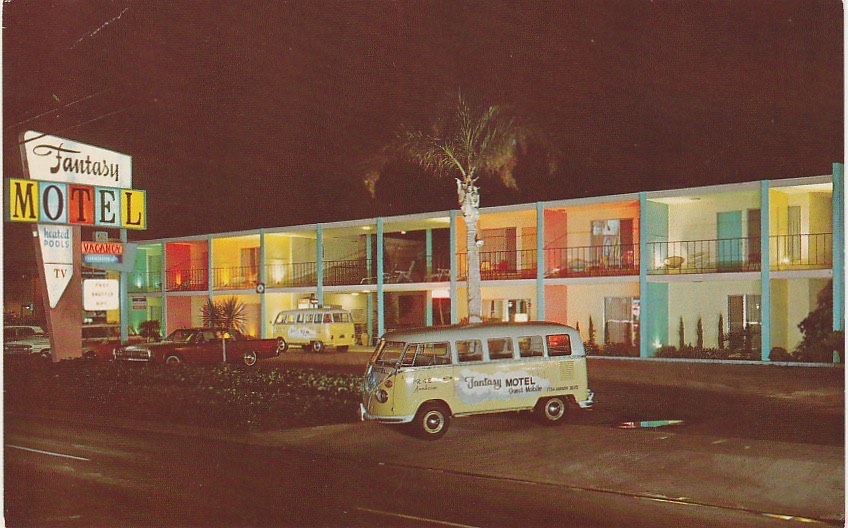 What got me most excited about this fantastic piece of Disney nostalgia was the VW Shuttle bus! Note the pastel colors of the bus matching the pastel colors of the motel, the heated pool, TV and (difficult to see) "FREE SHUTTLE BUS" on the marquee. The rear of the card adds free coffee, ice cubes, and again calls out the free shuttle bus to and from Disneyland!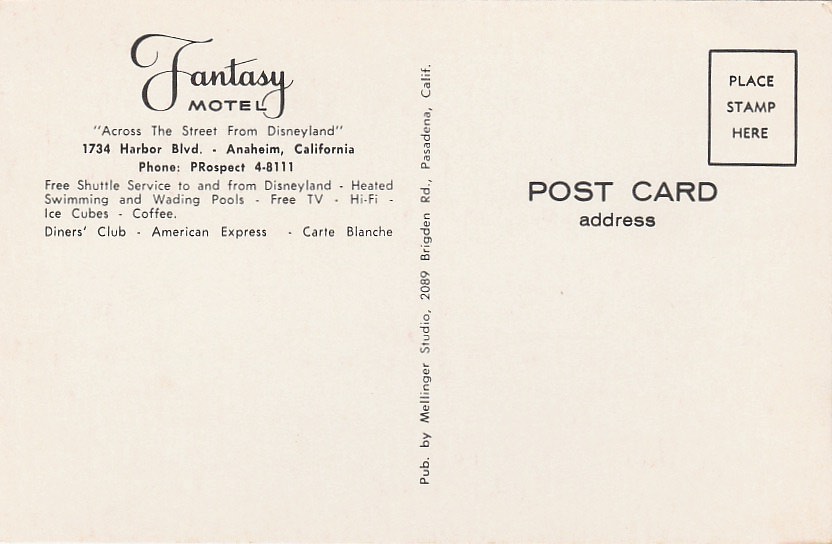 As a long time Porsche/VW fan, I just could not resist this cross over of two of my favorite things, Disney and VW!
I hope you all are navigating these crazy times relative to the global pandemic and disruption of your normal life. Take heart and have hope! This will pass…and Disneyland will reopen at some point!
Until next time…