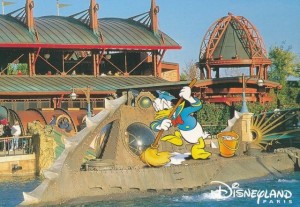 Hello everyone!  I hope you all enjoyed your 4th of July weekend.
This week, I have been corresponding with a seller on eBay about a number of Disneyland Paris postcards
that they have up for sale.  I offered to purchase the cards as one lot, but he was more interested in selling them separately.  Long story short, after explaining that I run this site and am trying to put a database of all the Disneyland Paris postcards (and other parks too!) together, the seller (bryanwal3w35
) offered to give me all of the scans for his auctions!  This was for about 40 postcards…so, that's a lot of new data.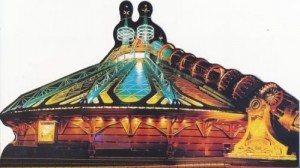 All of the cards are from around 2001 (except for one, I think).  And they all have a 12 digit number that starts with 060750.  It's sort of difficult to say how many cards exist between the early Paris cards presently in the database and these cards here.  But I am inclined to believe that there are quite a few cards in the complete Paris "catalogue".  The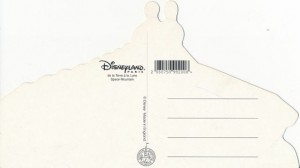 French, and Europeans in general, have traditionally used postcards to communicate.  In Paris there are a number of postcard dealers and the hobby of collecting postcards is participated in by many a collector.
It will likely be a few weeks before I get all of these cards added to the database.  I need to figure out how to number them.  I may just give them "provisional" numbers and put them in there.
I am actually on my way to Europe this Saturday and will be spending a few days in Paris.  One of my goals is to search out a few shops that specialize in postcards and see if I can track down a collector or dealer who either has a complete listing of the Disneyland Paris postcards, or who has some of the cards for sale.  Stay tuned!
Until next time…