It's been years, literally, since I put a post here! But I was looking at the site the other day and came to realize the checklist tool was not working, so I have been working with a developer to get that fixed. In the process, I was testing it out and added a new card…and that's what I am here to discuss today!
It's just not that often that you can find a new card at the park these days. After all, postcards are the practical definition of "anachronism" with the presence of Facebook and Instagram being so prevalent. Why send a postcard when you can just post on social media?
But let's face it, postcards are way more personal and, in their own way, cooler than Instagram. So, I am glad that there are still a few gems hiding around the park!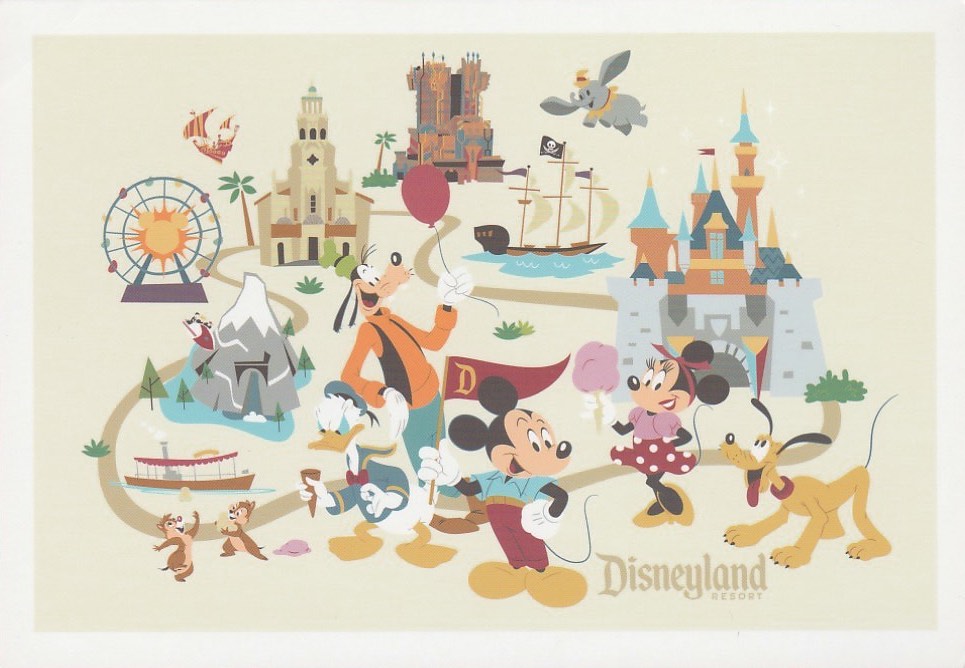 This card was found on a trip to Disneyland in early February, 2020, during winter break. Set on a display table amongst some shirts and sweaters at the Pioneer Mercantile store in Frontierland, all by it's lonesome!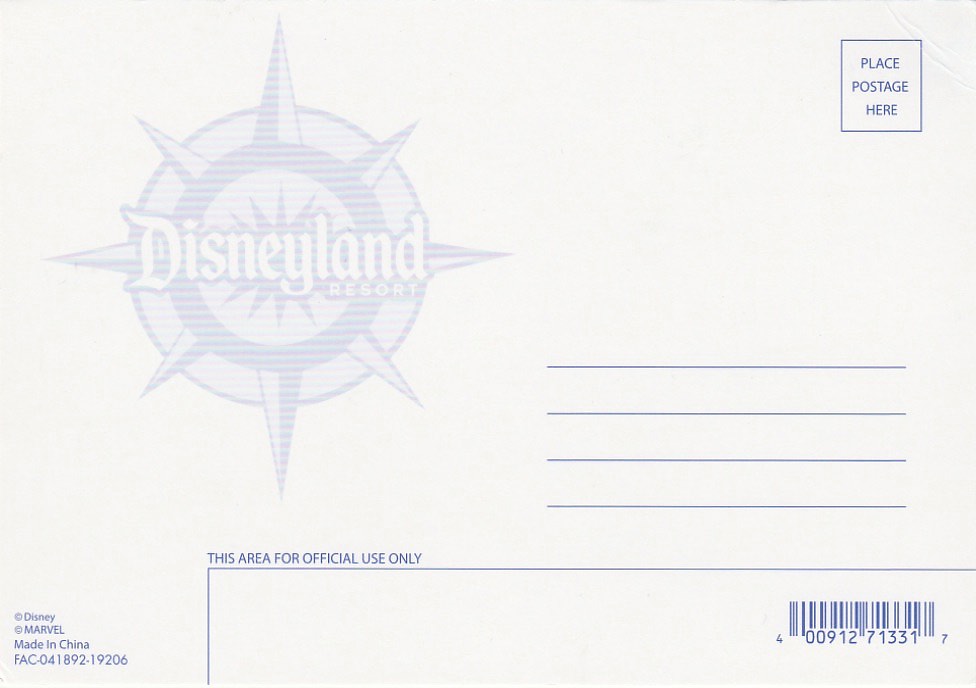 So…next time you are at the park, take heart! there are still a few out there and they are usually well produced with good art.
Happy collecting!